We play good songs with a few miles on 'em
Purists Beware! Tray Dahl & The Jugtime Ragband is not jug band, ragtime, or dixieland. It is an energetic amalgamation of all the popular styles of the 1920's/30's – jazz, a little blues, a bit of swing, a pinch old time gospel, and even classic showtunes – all immersed in an early 20th century New Orleans sound. We get people's feet stomping in a roaring twenties kind of way. Our sound has been described by many as "speakeasy" or "prohibition era" music. Our songs match the early New Orleans jazz/blues instrumentation combo of tenor banjo and trumpet with upbeat dixieland and swing tempos underlying a heavy dose of powerful 1920's inspired vocals stylistically akin to Bessie Smith, Clara Smith, and Louis Armstrong. Our main influences include Louis Prima, Bix Beiderbecke, Louis Armstrong and the Boswell Sisters. We play songs composed by some of the best songwriters from the early and mid-twentieth century alongside our original tunes which are heavily influenced by their work. Our original songs are stories that take listeners back in time through the experiences of our main characters whose tales, so far, have taken place anywhere from the 1860's to 1930's.
The Band
Tray Dahl & The Jugtime Ragband is comprised of the following musicians and instrumentation along with a rotating
cast of horn players we work with. Each show we have anywhere from one to three horn players joining us.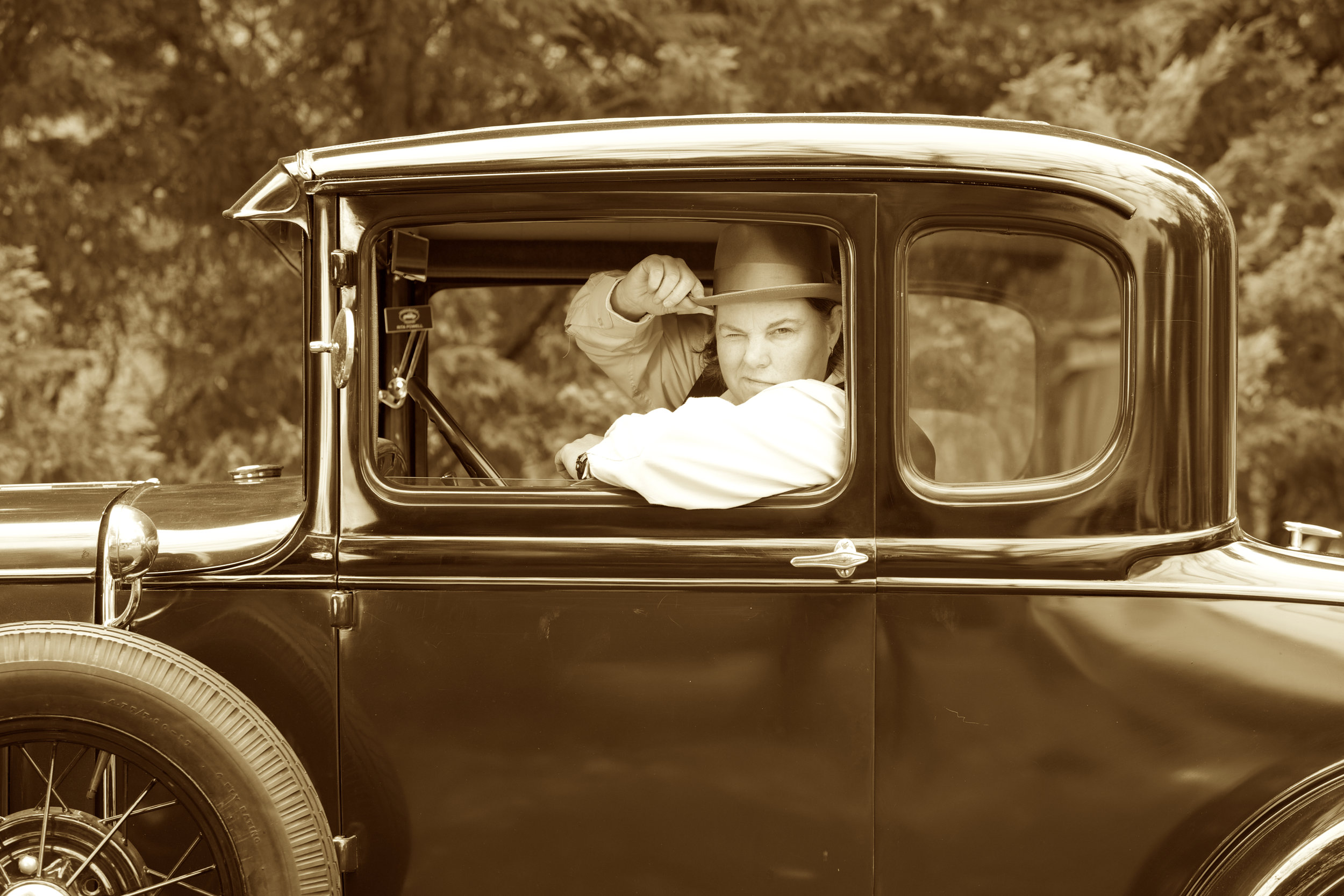 Lead Vocal & Tenor Banjo
Tray has a long relationship with dixieland, swing, and big band music through the influence of her grandfather John Joseph Durante (Pop). In fall of 2011 she began seeking out a tenor banjo to start learning some of the old tunes after her latest months long bout of listening to the dixieland cassettes made for her by Pop in the 1990's. Around February of 2012, when a guy who desperately wanted a 5-string banjo was gifted a tenor banjo & gave it to Tray, she never looked back. She started learning her favorite songs while trying to find guys to play them with her. One of her best friends, TJ Shirley (The band's original trumpet player), was immediately on the train. Many open mics and IPA's later, The Jugtime Ragband finally came together in December 2013.
Upright Bass
Early in his life, Scott McIntyre was inspired to learn bass by his neighbor Trigger Alpert who was the bassist for the original Glen Miller Band in the early 1940's. In 1984 Scott began playing with his fellow art college mates in a successful frat rock cover band called The Exam. In 2003, Scott joined the Kipleyjazz Trio and began playing upright bass full-time. Scott enthusiastically joined The Jugtime Ragband because he loves playing a mix of the very best styles of music.
Backup Vocals
Stephanie started singing not long after she learned how to talk. Raised in Kentucky, she grew up singing traditional church hymns & performed solos in church productions. In high school in Georgia, chorus teacher Janice Folsom, gave her the alto part & she has been in love with vocal harmony ever since. She performed in high school musical productions but preferred to sing pop tunes she loved. In the 90's, she sang lead vocals in an alternative rock band. In the 2000's she went back to her roots, singing hymns at her church & also came to appreciate the folk, bluegrass, jazz, & old standards introduced by Ms. Folsom. Tray asked her to sing with The Jugtime Ragband in the summer of 2015 and she has been enjoying adding an extra layer of beautiful old-time harmonies.
Drums, Backup Vocals
Steve Saunders is a self-taught drummer with 30 years experience playing in the Atlanta music scene. After growing up listening to the jazz records his father would listen to, he first played trumpet in the middle school marching band, orchestra and jazz band while keeping the desire to play drums. He started playing drums at the age of 19 starting with hard rock and heavy metal. After moving to Atlanta in 1991, he started playing in a multi-genre band playing funk, rock, reggae and punk which then led to psychedelic rock and later moved into blues-rock, folk, bluegrass, funk and funk-jazz and jazz.
Music
by
Tray Dahl & The Jugtime Ragband
Don't Mess with The Hat is our latest release comprised of 12 original tunes. The songs are individual stories whose main characters' tales take place anywhere from the 1870's to 1930's. Purchase digital download on itunes, Amazon, Google Play or CD Baby. Purchase a physical copy of the CD here.